MAIL
---
Do you know why there is so much advertising mail in your mailbox? Because it works! In a confusing world of advertising options, direct mail is still a great way to get new customers or reach out to existing ones.
At Texas Printers we do everything - print, mail prep, and mail. We can do saturation mailing, get a mail list that fits the demographics you need, or we can work off your existing mail list. Read our blog about direct mail here Texas Printers Direct Mail.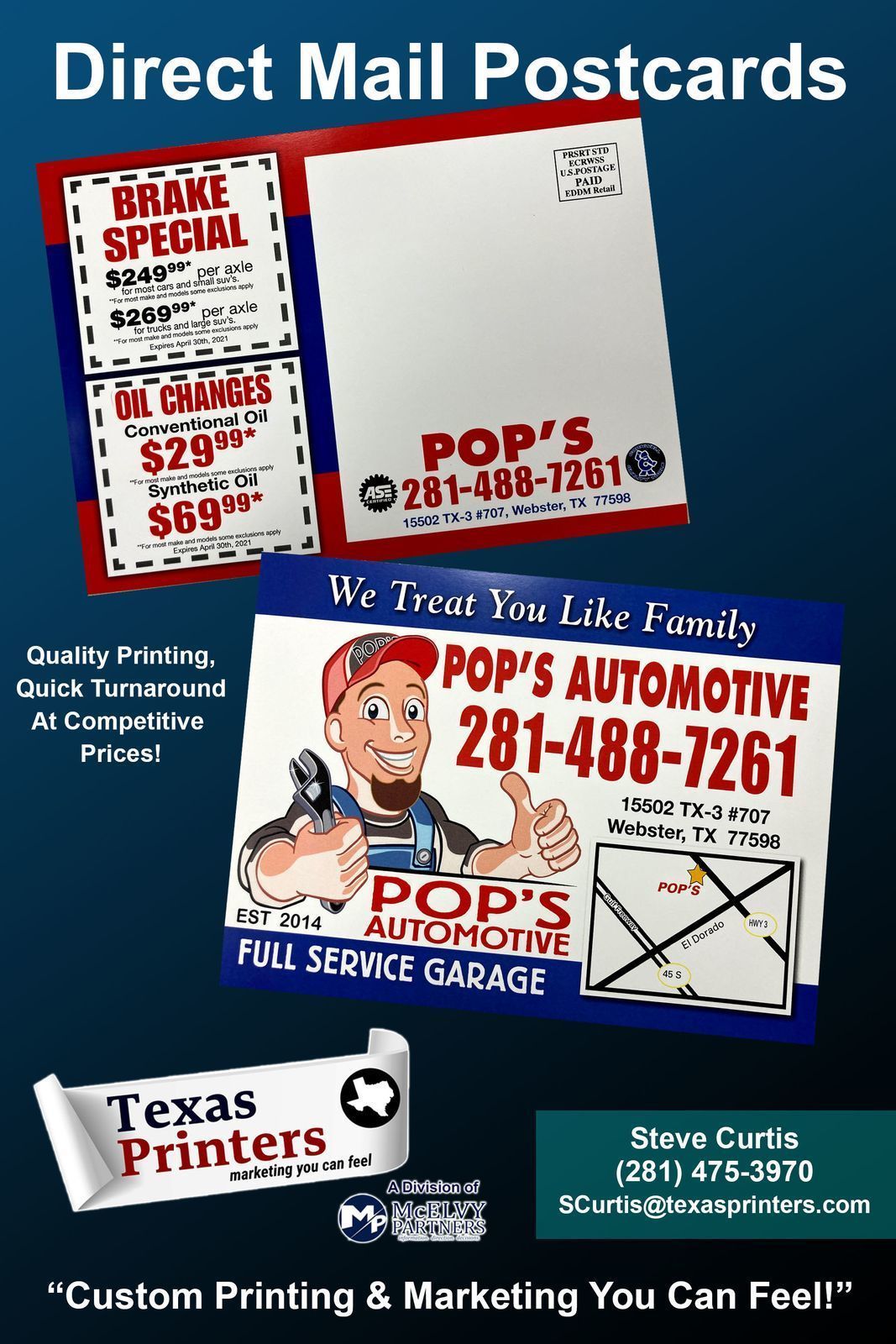 Ready to get started?
Contact us online or call us today!