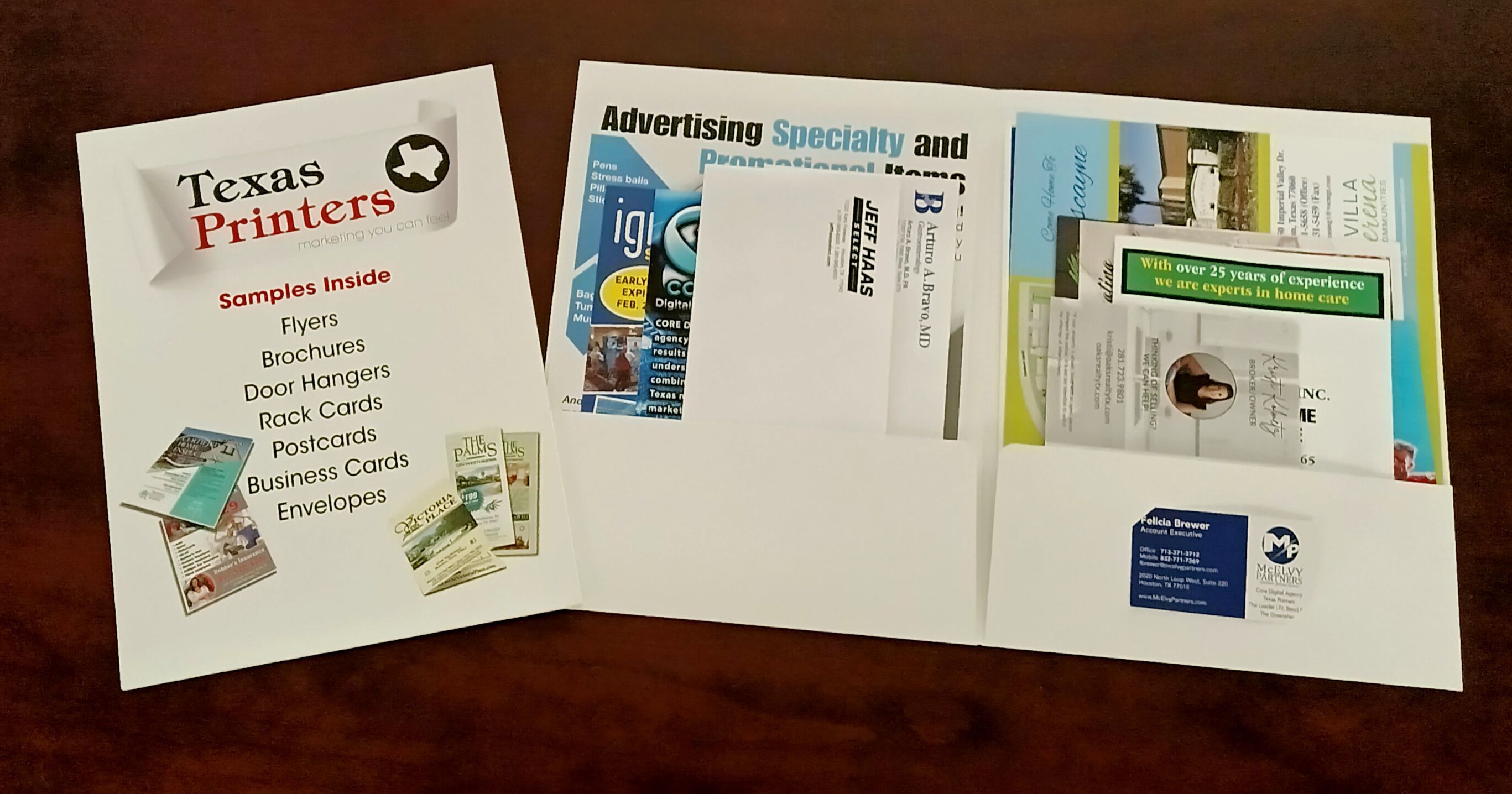 When making presentations to a client, having all of your collateral in one place allows a presentation to be compact and ready to be unpacked.
That is where a pocket folder is very useful. Pocket folders organize and hold all of your presentation material in one place. And when the presentation is over, the customer has a leave-behind that makes it easy to close the deal.
The most popular pocket folder is the 9x12. It can easily house multiple 8.5x11 documents. Folders with two pockets are most common with the right pocket having a business card slit. Pocket folders should have a coated finish on the outside to enhance durability and appearance.
Design is important. Pocket folders offer a large format. You have a lot of real estate to create the look needed. Clean designs with simple elements look good. But there are also many "busy" pocket folders that transmit a lot of information to the person holding it.
Pocket folders can be expensive and the way to get value is to buy at least 250 units. The price break between 100 and 250 is very large.
Texas Printers offers high-quality folders and good pricing. We also offer design. Contact us to find out more about how a pocket folder can help you make a great impression.