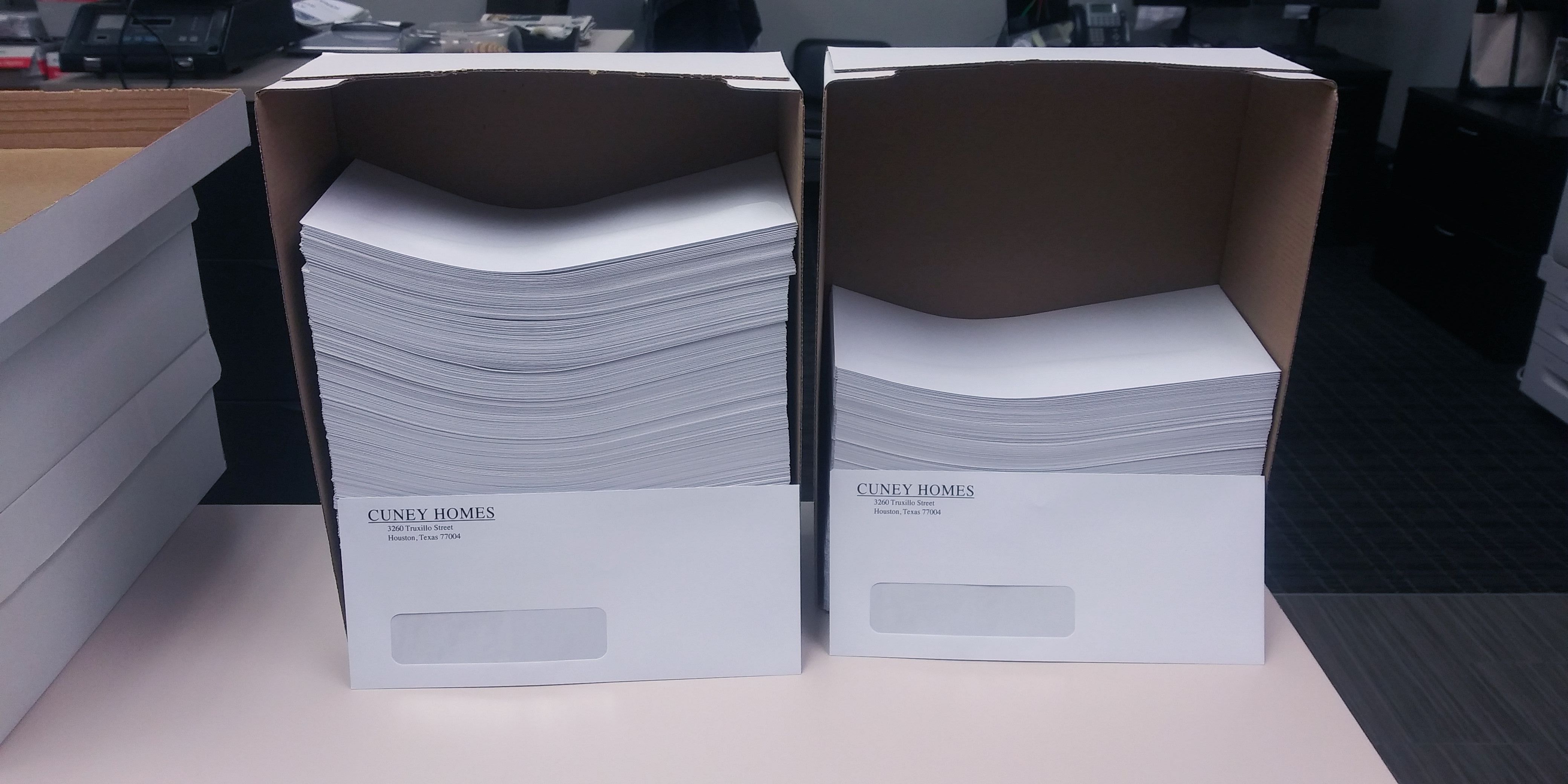 The printing industry is in chaos. This is because of continued supply chain problems. Printers simply can't get paper for many jobs.
But things are still being printed. Just not as fast and for the same prices as before. And unbelievably, some things have not been affected that much by the supply problems. So for this piece, I want to focus on the things that are very hard to get and items that are so available it seems like 2019.
Hard To Get
Envelopes – You would think something as simple and common as an envelope would be plentiful, but they aren't. Envelopes are in short supply, affecting many types of mailers. Earlier this year, we were buying plain No. 10 envelopes for 2.5 cents each.
Last week I was in Office Depot and saw a box of 500 envelopes priced at 14 cents each! I didn't buy them but thought about it since our normal suppliers say they can't get envelopes and have no idea when they will have any.
Magazine printing – Magazine printing capability is abysmal right now. Many printers are not taking on new customers. When they do, turn times are slow and the prices are sky-high. I am seeing turn times that once were 10 business days turning into 30-40 days.
Gloss finishes – Generally, matte finishes are easier to get than glossy finishes. In many cases we print on what we can get in order to get jobs in and out and many days we have matte paper and no gloss.
100lb cover paper – This is a workhorse paper used often in finer brochures and many types of postcards. In many cases we can substitute a heavier paper to avoid delays or if it's a brochure, we can switch to text weight.
Not As Hard To Get
Text weight papers – Paper used in lightweight brochures and flyers is still readily available. 100-pound text is not as common as 80lb paper.
Business cards – These don't require a lot of paper and we have been able to keep cardstock paper on hand.
Yard Signs – Corroplast used in yard signs is in decent supply and we are not seeing longer-than-normal turnaround times.
Vinyl banners – Pretty much normal turn times on this product.
Those who plan ahead and are not relying on fast turnaround times for deadline-related products will do the best. If you plan ahead and communicate to your printer what you need and when, you can still get great service and good pricing.