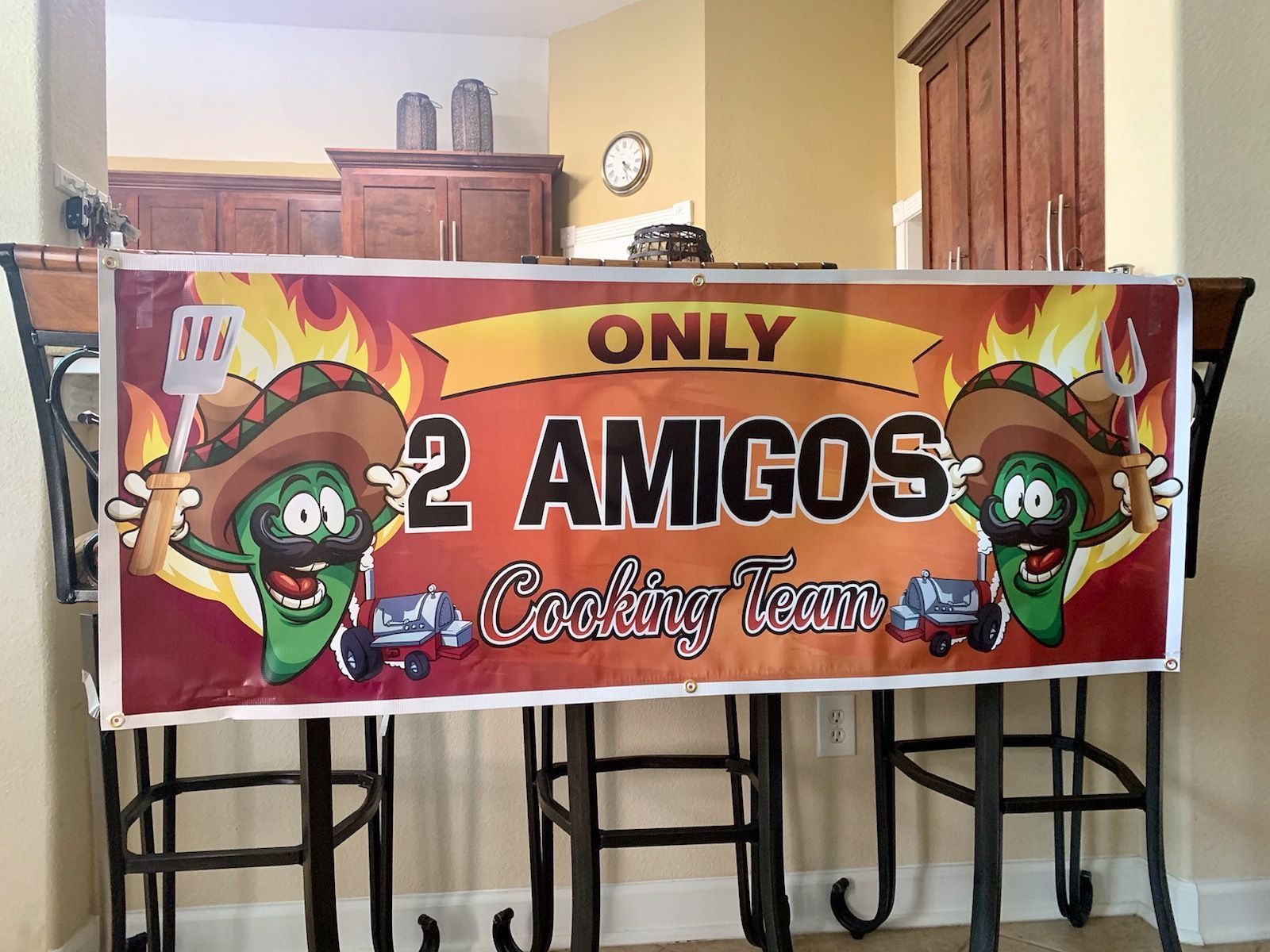 As the weather warms, vinyl banner demand follows. Banners are very good for seasonal advertising to promote everything from crawfish boils to plant sales.
Trade shows also start popping up as winter recedes and everyone wants to look great and display their brand to an engaged audience. Here are some important considerations when ordering your banner to make sure it turns out right and works for your application.
Think through how you will hang the banner and discuss this with your producer. If the banner is 6 feet or more wide, you will probably want grommets placed every two feet. In many cases, a good supplier will add the grommets without instruction to do so because they are often needed.
Placing grommets every two feet on a large banner keeps it from sagging and also helps it resist wind. Even a banner destined for indoor usage should have plenty of grommets so it doesn't droop.
Banners can also be made to slide into a pole if you are going to hang it that way.
Discuss with your producer how artwork should be submitted if you are creating your own pieces, vector artwork is preferred because images are going to be enlarged a great deal. Artwork that is not submitted print-ready causes delays.
Keep in mind vinyl banners are usually a very horizontal format so pick your artwork and lettering accordingly.
Banner finish is also important. A mesh banner does well in windy applications. Matte banners do well under bright lights. Glossy finishes are good in low-light applications.
Be bold in your banner design. The whole idea of the banner is to attract attention. Don't be too cluttered as banners that are hard to read get skipped over.