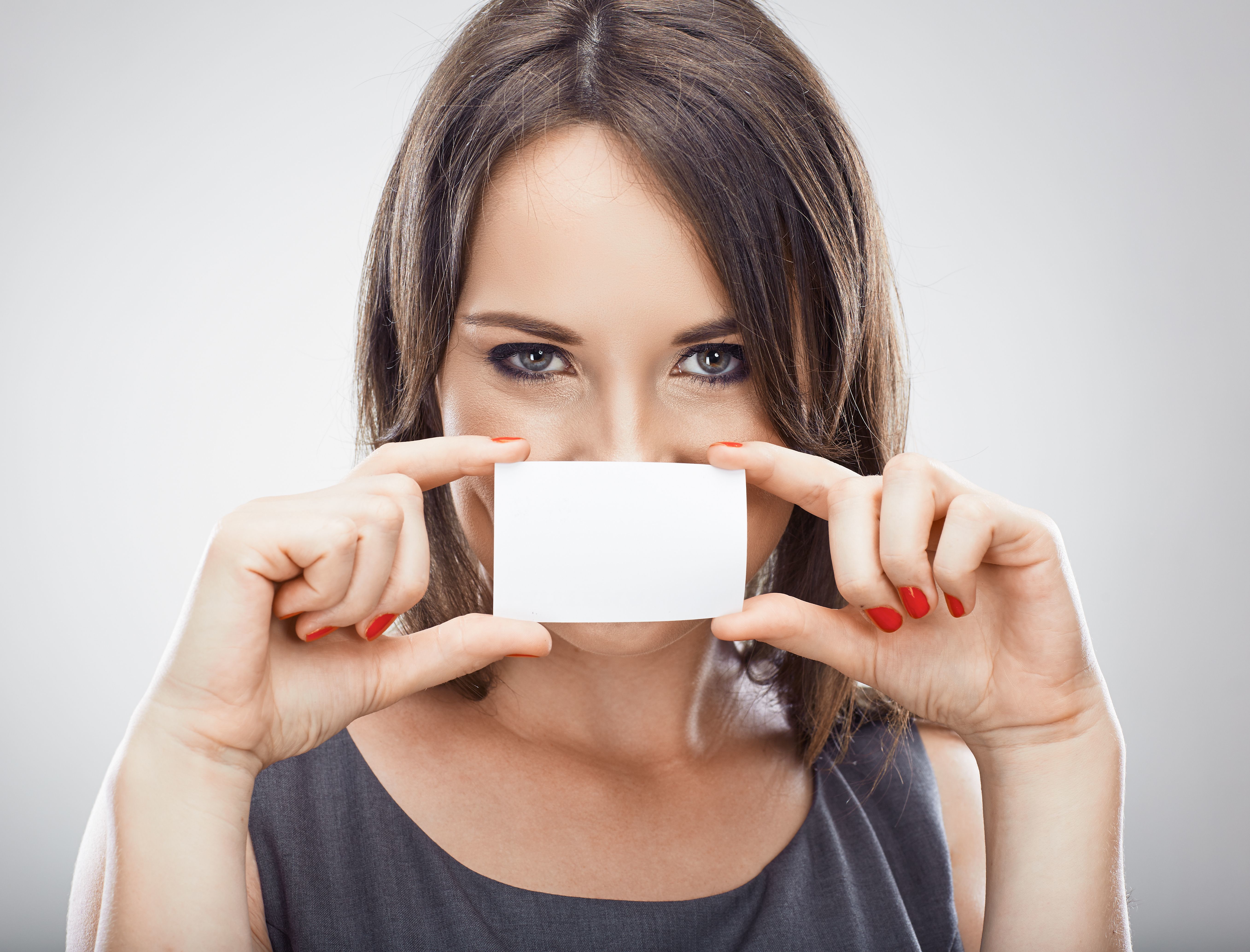 So you want a business card that stands out. You want a card that people will hold, look at, and say, "That's a nice card."
First, think about why that is a valuable reaction to what is basically a piece of paper. Business cards aren't edible, can't fix anything, and don't earn interest. Their value is getting a brief marketing message to the recipient.
When the card is good, people notice it.
What is printed on the card is very important. Good design causes the recipient to slow down and look at the card and quickly understand what you do. And since we are handing out the card in the real world and not the digital world, how it feels plays a part in a card's impact. There are many ways we can make your card feel unique and look different from the others.
Here are some of the tricks for the trade:
Design: A design that is colorful but not busy often gets noticed. Always print your cards on both sides. You get double the real estate without double the price. Headshots are good as faces make connections.
Offer: Put an offer on the back of the card. "Free estimate." "Present this card for 20 percent off a haircut." On the back of the cards for our company, we have an offer of $10 off your first order. An offer makes people hold on to a card.
Thicker paper: Just getting your card on thick paper gives it substance. We offer postcard stock paper as standard but can go much higher if the customer needs that. Some companies print on thinner paper and offer low prices but those cards are flimsy. You don't want to look flimsy.
Raised or indented material: Giving your card a 3D effect by raising letters or images or indenting areas of the card really increases the impact because the recipient will run their fingers across the card and then look at it to figure out why it feels the way it does.
Plastic: Plastic cards have been around a long time but have never really caught, on although some people swear by them. Clear plastic cards seem to be the most popular among those who like plastic over paper.
Texas Printers offers all of these options. Contact us and let's create a business card that stands out.