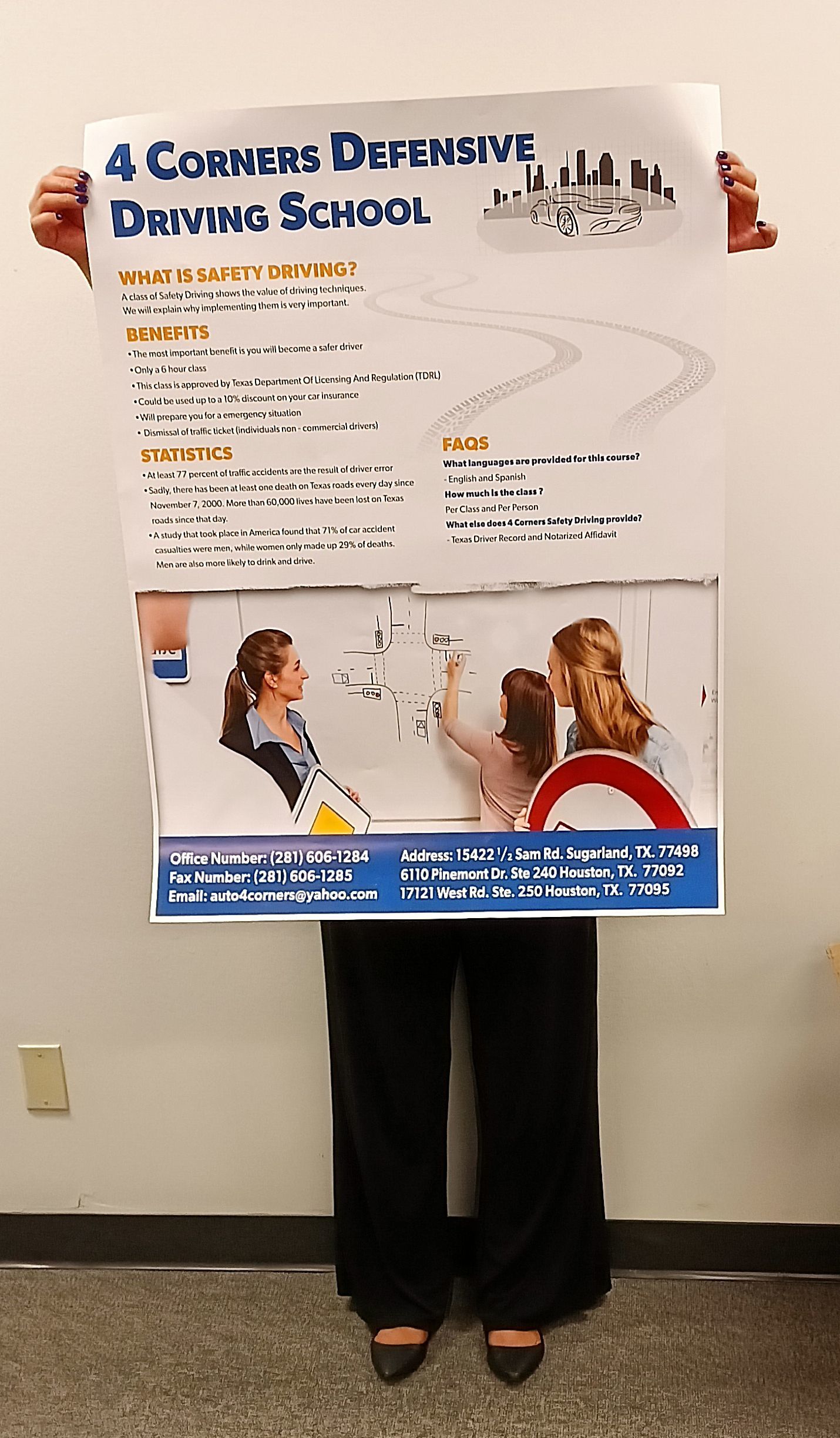 Posters draw eyeballs. We love to look at big, bold images hanging at eye level. Posters are in movie theaters, in busy hallways, schools, waiting rooms and we all stop and look at them.
Good posters set a tone and create a mood and they don't just happen. They take some planning and execution to be brilliant or at least useful.
Here are 5 keys to creating and utilizing posters to their full ability:
Start with design. You need a poster that is designed to jump of the wall. This means using professional-level software for the creative and hopefully employing a professional designer. The font and type styles should set the mood and you want one strong piece of art in the poster that pulls in the reader and ties it all together. If the poster is text-heavy, use black text on a white background as that will be much more readable than using a mix of colors.
Pick the right size. If the poster is too small, it will look dinky and get lost on the wall. If it is too big, it won't fit right in the space. You need some "white space" around the poster but not too much.
Pick your paper type. Glossy posters can look good in natural light but may reflect light and create glare for the reader under fluorescent bulbs. Often matte is the best choice indoors. Coated papers perform better outside.
Order the right amount. Often someone deploying posters will realize they need one or two more than they have on hand. While most print shops will print off a couple of posters, some shops have minimum order amounts and it is always a hassle to have to go back and reorder and go through another lead time.
Frame or no-frame. Surprisingly, whether a poster is framed or not impacts the poster's appearance. Framing a poster gives the poster a classy feel. It adds permanence and distinction. It also adds production time and cost. Obviously, if your poster is going to be up for a short while and promoting a dated event, framing often doesn't make sense. Although most movie posters are framed even though they are only out for a few weeks.
Texas Printers designs and prints posters for a variety of clients. Contact us if you think a poster would help get your message out.