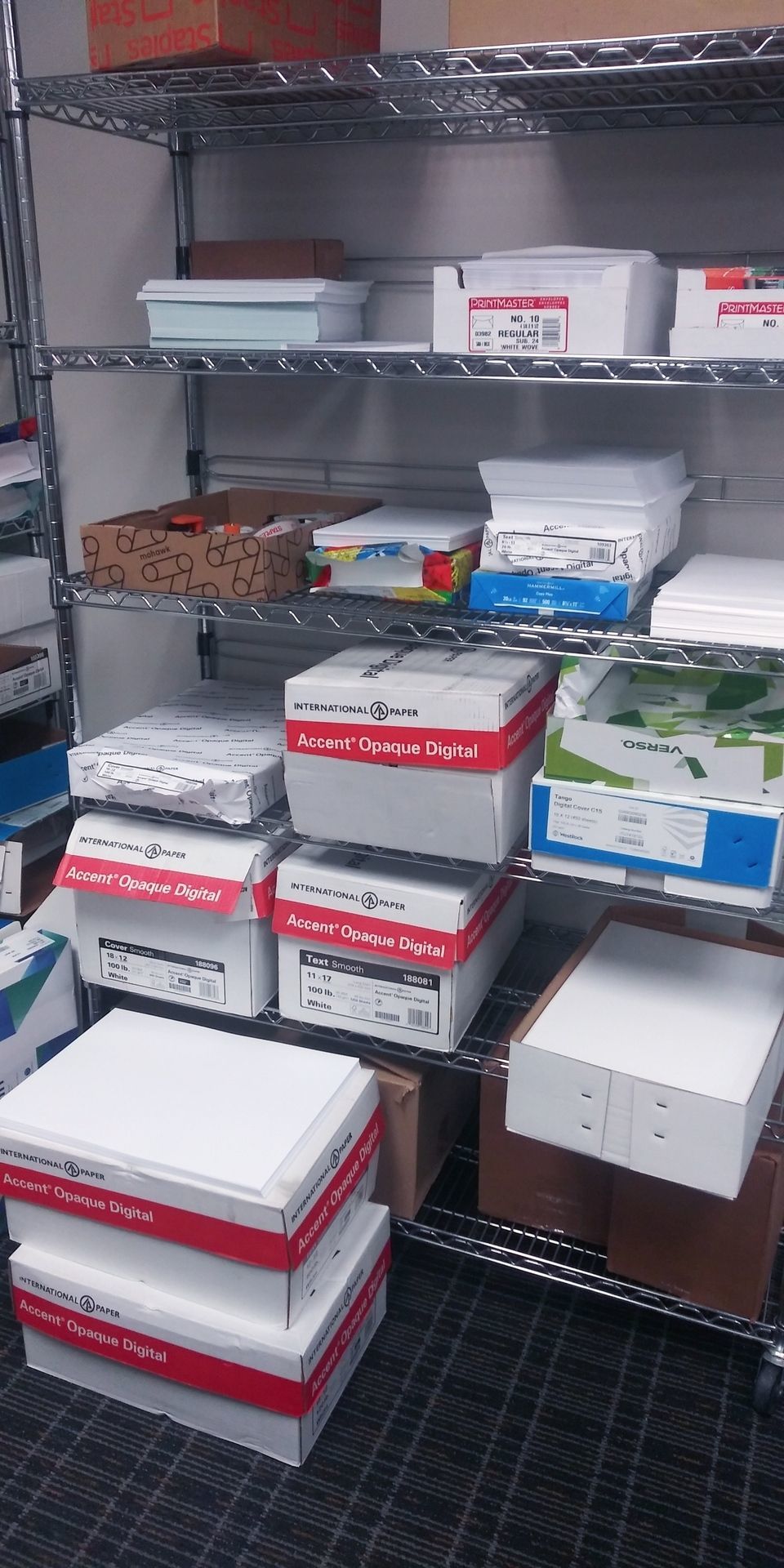 When customers order a print job, they will specify a few qualities about the paper the job is to be printed on.
The thickness of the paper is usually the first thing the customer addresses. Will it be thin, thick or heavy? Then there is the color of the paper and its finish, coated or uncoated.
One of the most confusing things about paper thickness and feel is how to specify a paper's weight. Most people understand that 100 lb. paper is heavier than 80 lb. But what is the difference between 100 lb. text and 100 lb. cover?
Most people don't know and they don't need to know. At Texas Printers we rarely talk about the weight of paper in terms of pounds but we try and address what the customer actually wants out of a paper. Often customers will say, "I want something nicer than copy paper but not too heavy."

Standard Paper
That would be what we call standard paper. It's a nice paper that feels good but not too heavy. It is excellent for brochures and flyers. For the record, it is 100 lb. text weight paper and it is a staple for printers.
But sometimes a customer feels the standard paper and says, "I want something nicer and heavier." In that case we would print the flyer on what we call classic paper. It is noticeably heavier than standard paper but is not postcard weight.
Classic paper gives a printed piece a more substantial, higher-end feel. It is a great paper if you want a brochure that feels weighty in the hands and does not "rattle" and flex when handled.
So we have standard and classic and there is a third paper type we use often, cardstock. Cardstock paper is excellent for postcards and business cards where you need rigidity and durability.  We spec 14-point cardstock for this type of work. Now we have another way of measuring paper – in points! Actually, you can ignore that and just order cardstock when you want a very heavy paper.
 
Do You Need Coated Paper?
Once paper weight is known, the customer will need to decide if they want the paper coated or uncoated. Coated paper is also known as glossy or "shiny' paper. It has a finish on it that makes it more durable. Some people also like the glossy look. Note that it is harder to write on with a pen.
Uncoated paper is not glossy. It has no shiny finish and can be written on easily with a pen. One neat way to print business cards or appointment cards is to order glossy on the front for durability and smooth on the back. That way the back of the card can be written on.
Choosing the right paper is easy if you know what you want to accomplish. Our helpful representatives at Texas Printers will help you get what you need so you end up with fabulous printing.