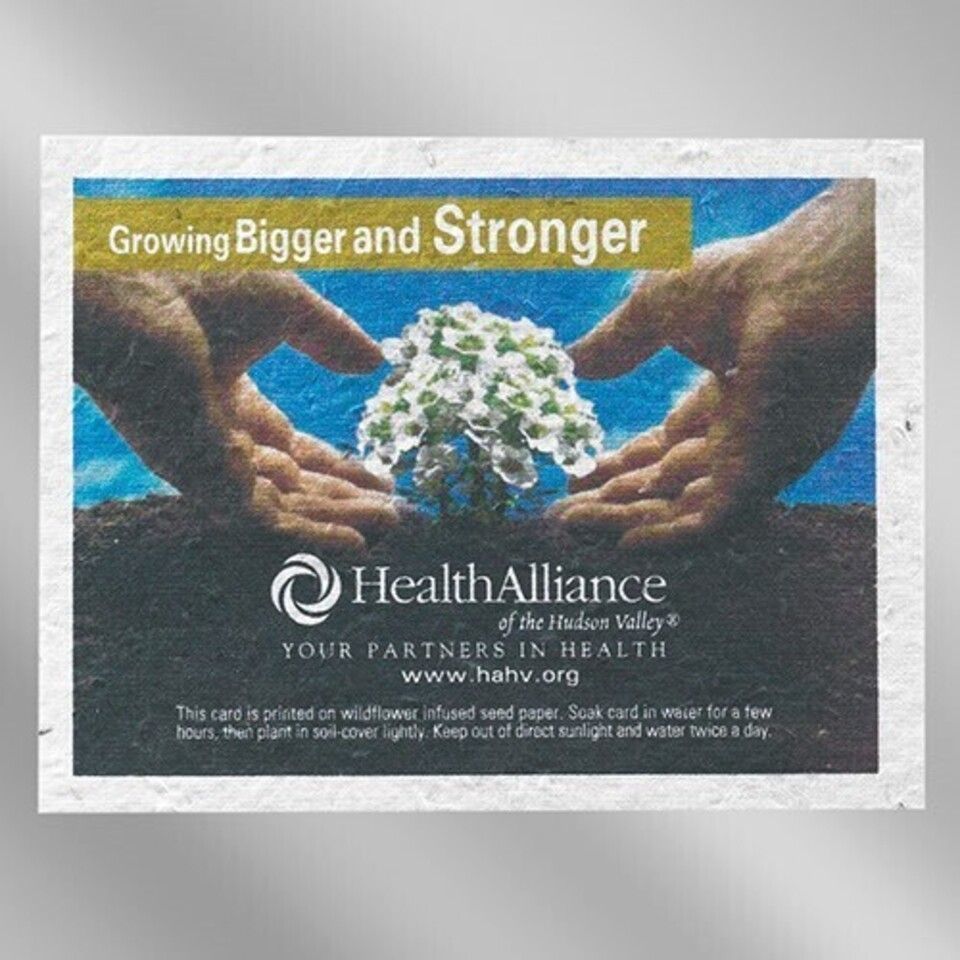 When we work with customers on customizing items to market their business, our customers sometimes ask for something unique, something that really stands out.
While business cards, flyers and brochures are staples that inform customers and lead to purchases, sometimes you want something that is more geared to making a splash.

Well, if that is what you seek, check this out: At Texas Printers, we offer a line of "seed" products that can grow your business and beautify the earth.  When you hand out our "seed" products (like business cards, coasters and bookmarks), after they are used, your customer can plant them and they will turn into flowers!
When you hand out a normal business card that is useful, but when you hand out a business card and tell the person they can one day plant it in their garden, the conversation and meeting just got deeper and you will be remembered much easier.

All of our seed products can be printed on in full color. We offer drink coasters, door hangers, business cards, bookmarks and many other products. These items are great to make available in your store or shop as they bring smiles and questions, which leads to better customer engagement and people talking about your business.
Seed products are an easy way to stand out and be different which is so important in today's crowded marketing environment. Our seed products include planting instructions and are reasonably priced when you consider the promotion value and the value of the beautiful flowers they grow.

Contact Texas Printers and we can show you how these products can be part of your marketing and how they can brand your company as eco-friendly.
We offer many products that make warm impressions and can be branded with your logo. Just let us know what you are wanting to do and we can help.