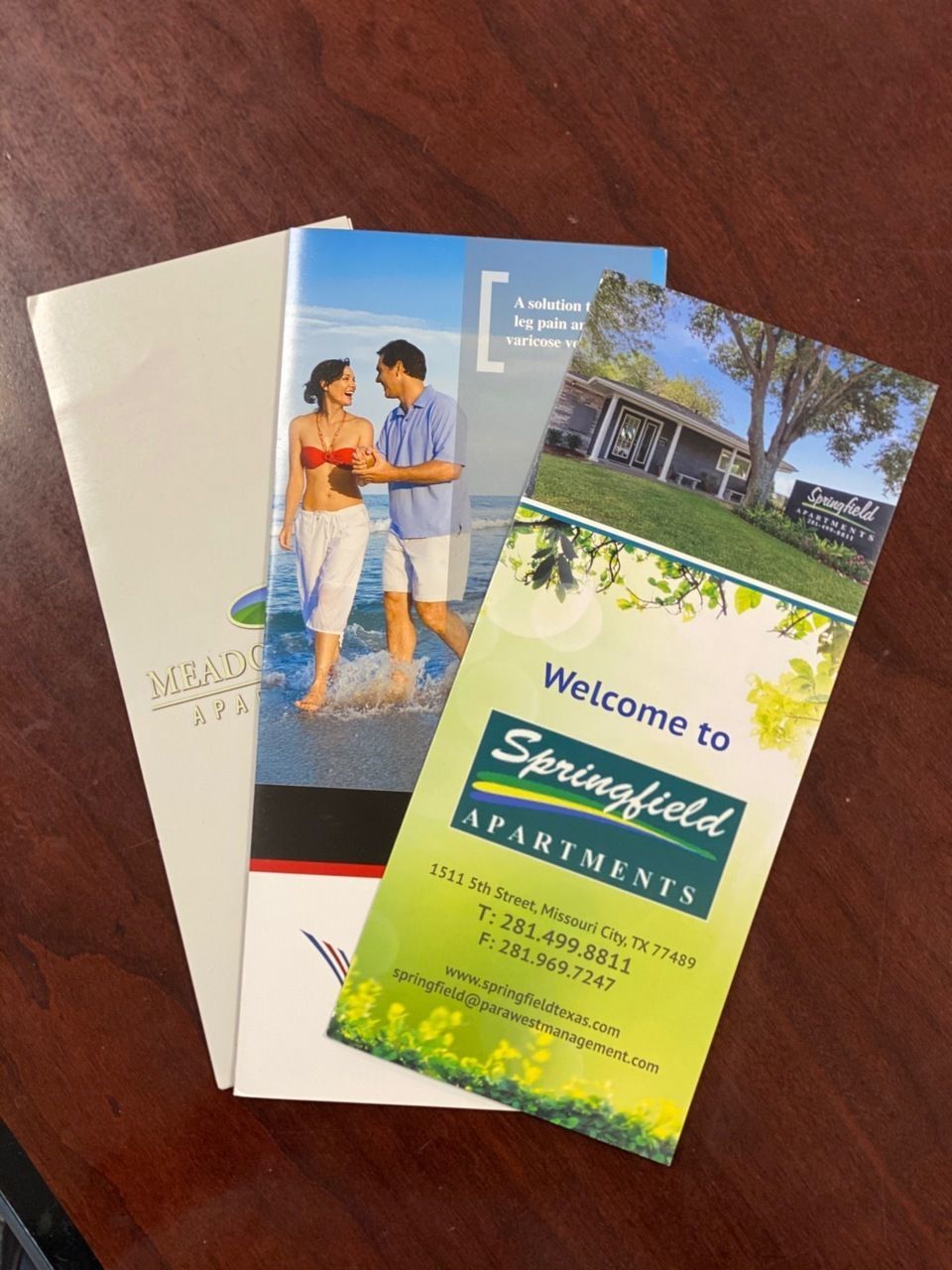 Do you need a flyer or brochure?

An 8.5×11 brochure is printed on the same sheet of paper as an 8.5×11 flyer. Even though both products are similar in origin, the simple process of folding the brochure after it is printed makes it much different than a flyer.

A tri-fold brochure can offer "compartments" of text and information that can be unveiled as the reader goes through the piece, allowing the designer to have elements like a cover and a back page. A flat flyer does not offer this unfolding process that encourages deeper reading.

The brochure promotes reader interaction and the ability to organize information. A brochure can easily be placed into a pocket, purse or bag. A flyer must be hand-folded to be put away.

Strengths of a brochure:
Has depth and designers can compartmentalize the information
Very portable
Has a cover and back, a beginning and an end
Looks good in a countertop display in a small space
After a business card, the flyer is the most basic of marketing materials. Flyers date back to the 1400s and have been used to announce a garage sale on a bulletin board and when dropped from an airplane, revolutions.

Flyers tend to be dynamic and flashy and more of a quick read. They are very easy to design and print and that is the main reason they have been around for more than 500 years. Flyers can offer coupons and response forms. When printed on both sides, a flyer offers quite a bit of real estate to get the message out.

Strengths of a flyer:
Can be read and scanned quickly
Can be produced fast
Can be inserted into other media like a newspaper
Lends itself to bold design and big photos.
Texas Printers produces flyers and brochures for our customers daily. We can help you pick which is best for what you need to do and get it designed and printed FAST.